Location: 1240 Young Place, Saint Joseph MI 49085
Products Installed: CertainTeed LandMark Pro Moire Black Shingles and Charcoal Gutter Topper
Dennison Exterior Solutions as roofing contractors in Saint Joseph Michigan were contracted to remove and replace the roof on this beautiful home in Saint Joseph Michigan. The roof behind the garage is the largest roof on the home wherein the previous contractor failed to install proper ventilation on all roof areas causing the roof to fail prematurely. In addition, the previous roofer installed a low-pitched rubber roof on the roof behind the garage even though the pitch was well above the requirements for a low-pitched type of roofing to be used. The rubber roof was extremely ugly which detracted from the beauty of the home.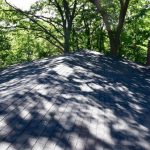 We removed and replace the entire roof and upgraded the ventilation system on the roof in order to validate the new shingles 50 year Lifetime Warranty. Prior to starting the project our Gutter Topper installers removed and saved the previously installed Gutter Topper and saved it so that we could reinstall it once the roof work had been completed.
As roofing contractors in Saint Joseph Michigan Dennison Exterior Solutions specializes in the installation of Lifetime Warranty (50 Year Warranty) Shingles that includes a 50 Year 100% Transferable Labor & Material Warranty backed by CertainTeed without any Prorating during the life of the shingles.
The Benefits of the Dennison Exterior Solutions & CertainTeed Integrity Roof System
A quality roofing system involves the underlayments, shingles, accessory products, and ventilation all working together. Day after day, year after year.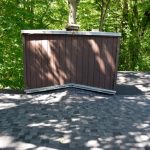 At Dennison Exterior Solutions & CertainTeed, we call that the Integrity Roof System
 The Integrity Roof System is designed to provide optimum performance — no matter how bad weather conditions are. After all, better quality shingles mean longer-lasting roofs. Add in underlayment and accessory products, and you've got a roof system that really works.
When you choose a Dennison Exterior Solutions Integrity Roof System you gain the advantage of having CertainTeed as your single manufacturing source to stand behind its roof system components.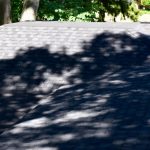 Dennison Exterior Solutions Shingles:
Most of Dennison Exterior Solutions customers choose the LandMark Pro Shingles which were Engineered to outperform ordinary roofing shingles in every category, Landmark PRO boasts the rich hues and stunning dimensionality of CertainTeed's Max Def color technology. Good looks aside, this dimensional laminate shingle is built to last, with two layers of high-quality roofing asphalt and an industry leading lifetime limited transferrable warranty.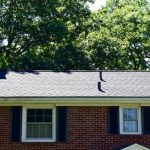 Replicate the appearance of cedar shake roofing, with the added flexibility of a colorful palette to choose from
Fifteen year StreakFighter® algae-resistance warranty
Enhanced warranty available when installed by Dennison Exterior Solutions which is a CertainTeed credentialed contractor
110mph Wind Resistance warranty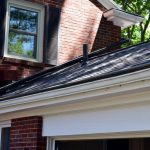 Underlayments: Dennison Exterior Solutions Winter Guard Ice & Water Shield
Dennison Exterior Solutions & CertainTeed's WinterGuard waterproofing shingle underlayment is the solution for winning the battle against water penetration in your roof's most vulnerable places. WinterGuard is a composite material of asphalt polymers, formed into a rolled sheet. The asphalt makes it vapor-tight, and the polymers make the asphalt elastic and sticky. This protective barrier is able to stretch and seal around nails driven through it. Placing WinterGuard a minimum of 24″ past the interior wall line at the eave provides your first line of defense.
Dennison Exterior Solutions installs Winter Guard six feet up the roofline from all eave edges, where all lower roofs meet any walls and around all roof ' shingle penetrations such as furnace / water heater vent stacks, soil pipes, chimneys, antenna satellite fasteners, skylights and any other protrusions through the roof. This process eliminates all potential future call-backs.
Dennison's Winter Guard seals the roof against infiltration of water into the home due to ice dams and wind-driven rain that also seals water-tight around each nail that is driven through it. The sand surface of Winter Guard also provides a huge safety factor for installers while walking on top of the shield.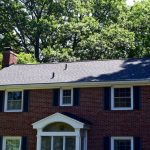 Dennison Exterior Solutions & CertainTeed's Diamond Deck Synthetic Felt
Dennison Exterior Solutions & CertainTeed's Diamond Deck high performance synthetic felt is applied to the entire roof surface that is not already covered the the Winter Guard ice and water shield. This Best-in-Class underlayments performance in terms of both weather protection and contractor safety is unsurpassed.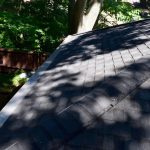 Diamond Deck has exceptional dimensional stability compared to standard 15lb or 30lb felt underlayment which can wrinkle when it becomes wet and "telegraph" those wrinkles through to the shingles applied over it detracting from the beauty of your homes new shingles. Diamond Deck eliminates this problem and it special top surface treatment provide excellent slip resistance, even when wet for contractor safety.
If your in need of having your roof or gutter system inspected and checked by a company you can trust to tell you the truth give us a call. Please check out our "A" customer rating on AngiesList.com.
Dennison Exterior Solutions & Gutter Topper as gutter guard contractors in Stevensville Michigan
Gutter Topper was specifically engineered to be installed over your existing gutters however, Dennison Exterior Solutions recommends that we replace your gutters if your current gutter system was originally installed with the outdated spike and ferrule fastener system as those systems are almost impossible to be adjusted for proper drainage.
If your existing gutter system is in relatively good shape Dennison Exterior Solutions & Gutter Toppers installation methods includes a Gutter Tuneup that includes "dry" cleaning out your existing gutters, repitching them where and if they need to be and resealing any leaking seams that the homeowner points out to us. This fee also includes taking over responsibility for your existing gutter system as well if the system is relatively new so that you won't have to call the original gutter company. We also specialize in installing new seamless aluminum gutters and downspouts as well if you need new gutters.
Why is Gutter Topper Superior when Compared to other Gutter Covers?
While there are many gutter guard systems on the market today only Gutter Topper passed independent tests for debris infiltration, torrential rain flow (22" per hour), hurricane force winds (110mph), handle the heavy weight of ice and snow (1,200 lbs. per square foot) and be rated the number one solid metal gutter guard on the market today by a leading consumer testing magazine.
How Gutter Topper Keeps You Safe!
Gutter Topper is a permanent solution to having to constantly climb dangerous rickety old ladders putting your health at risk to keep you gutters clean.
Every year, over 100,000 homeowners fall from ladders and are seriously injured. Many fall from heights as low as 10 feet and spend an average of $4,000 on hospital co-pays, prescription drugs, lost wages, and physical therapy. *
Ask yourself, is it worth the risk?
* Gutter Topper costs less than this to install on an average single-story home
* There could be additional long-term health effects resulting from the fall
Safety is one of the smartest reasons for installing Gutter Topper on your home.
*Statistics from: Consumer Protection Agency and OSHA
How Gutter Topper Protects You, Your Home & Enhances Your Home
Besides protecting you from climbing a ladder to clean out your gutters year after year, Gutter Topper protects your property by eliminating clogged gutters.
* Helps stop gutter overflows that could damage landscaping, walls foundation, and basement
* Keeps birds and pests from nesting in gutters
* Helps protect against harmful mold, mildew and rot
All this protection is enhanced by the value and curb appeal that Gutter Topper adds to your home:
* Custom fit and attractive design
* Attached to your gutters and house, it strengthens your existing gutters
* Available in 13 standard colors and genuine 16 oz. copper
* Low-profile that blends into the roofline
* No unsightly mounting brackets or hangers
Please don't hesitate to call us for a free inspection, review of your proposal today. Our office will return your call promptly and setup an appointment with you to inspect, measure and review your customized proposal and answer any questions you may have about our products and installations.
Dennison Exterior Solutions & Gutter Topper has well over 5,000 satisfied customers in the Western Michigan and Northern Indiana areas. Our average customer satisfaction ratings are superior to any other contractor in the area with a 5 Star rating and and "A" rating from our customers.