If you're looking for residential roofers and gutter system specialists you can trust, look no further than Dennison Exterior Solutions & Gutter Toppers. Since 1975 the Dennison family has served as the go-to roofing company for homeowners in New Buffalo, Michigan, and we have the experience, expertise and materials needed to install a leakproof roofing system with a Lifetime 50 Year Warranty. Dennison Exterior Solutions as Roofing Contractors in New Buffalo Michigan is proud to have installed over 7,000 new roofs and gutter systems in the entire Michiana area. Our unique products and installation methods creates a long-term asset that can be transferred to a new homeowner that over the long-term will save you tens of thousands of dollars by not having to replace your roof and gutter system every 15 to 25 years not to mention lowering your utility bills by saving you energy and even lowering your insurance costs. 
We offer a wide range of services, including seamless gutter installations with the industry leading Gutter Topper gutter protection system that turns your gutter system into a Lifetime Warrant. In addition, we offer several other options, including the Heated Ice Release system and Heat Deflector Installation that actually helps you save on heating and cooling costs.
Ultimately, having a reliable roof and gutter system in place will ensure your home is functioning at its best while protecting everything you own and reducing heating and cooling expenses.
If you would like to learn more about the benefits of our services, or if you would like to schedule a free initial consultation, contact us by clicking the red Free Estimate tab.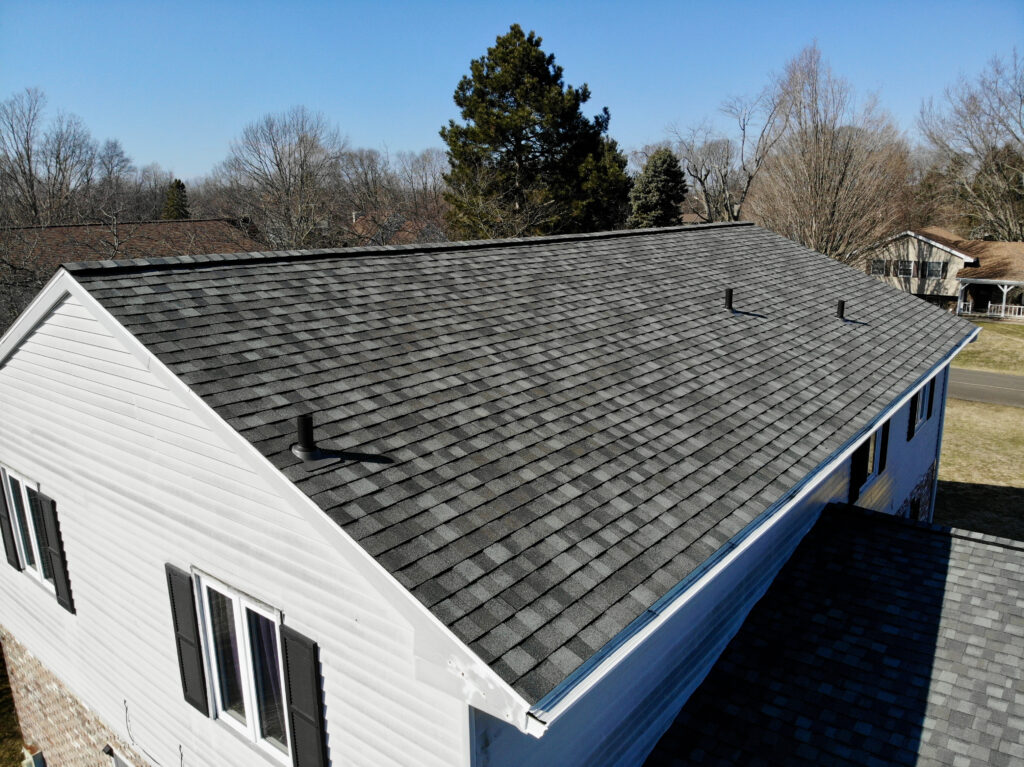 Read About Out Latest Installation
Testimonials
October 25th, 2015 by Joseph Champion
We hired Dennison to replace our roof and were very please with their entire process from the initial interview and measure through the proposal review. Within a few weeks the started and completed our project on time. Nice Job Dennison.
September 20th, 2015 by Natalie Douglas
A few years ago we hire Mr. Dennison to replace our roof and since that experience was very easy we decided to hire Mr. Dennison again to install Gutter Topper on our existing gutters. As my husband and I are engineers we chose to have Gutter Topper installed since it appears to be the only system that our research determined that actually worked.
June 2nd, 2015 by Theresa Ergang
I hired Dennison Exterior Solutions & Gutter Toppers to install new seamless gutters and downspouts. They were very pleasant to work with and did top notch work.
November 20th, 2014 by Tom Copeyon
My wife and I hired Dennison Exterior Solutions & Gutter Toppers to install new siding on our home. There workers are very pleasant to work with and kept us informed every step of the way. Dennison's price was not the lowest but we hired them based on their reputation and high customer ratings. No one else comes close. Thanks Mr. Dennison.
September 1st 2014 by Adam Graham
I hired Dennison Exteriors to install Gutter Topper on my home. I was tired of cleaning my gutters not to mention that I am afraid of heights. Now I don't have to worry about that anymore.