Dennison Exterior Solutions as roofing contractors in Bridgman Michigan are renowned for being the most trusted roofing contractor in Southwest Michigan. Dennison Exterior Solutions & Gutter Toppers has the knowledge and experience needed to make sure the most important part of your home – the roof which protects everything that you own – is in tiptop shape and able to withstand even the harshest winter conditions. Dennison Exterior Solutions as Roofing Contractors in Bridgman Michigan is proud to have installed over 7,000 new roofs and gutter systems in the entire Michiana area. Our unique products and installation methods creates a long-term asset that can be transferred to a new homeowner that over the long-term will save you tens of thousands of dollars by not having to replace your roof and gutter system every 15 to 25 years not to mention lowering your utility bills by saving you energy and even lowering your insurance costs. 
We offer a variety of services including, but not limited to, roofing, and heat deflector insulation services. Our team performs roof and attic inspections, installs waterproof underlayments such as ice and water shields making our roofs leakproof as well as gutter protection to keep you from having to climb dangerous ladders to clean your gutters multiple time a year. 
In regards to gutters, we sell seamless gutters available in 32 designer colors and that come with a lifetime transferable warranty if you choose to have us install the industries ONLY gutter protection system Rated the #1 solid metal gutter cover in the industry by a leading consumer testing magazine. The Gutter Topper system can also be upgraded to include our Heated Ice Release System that surely comes in handy during Michigan's notoriously frigid winters.
As a family owned business, we prioritize customer service and strive to provide our customers with peace of mind by providing countless warranties on the products we use. We understand how important an investment your home is, which is why we only use high-quality and innovative products that are tried, tested and true.
If you're in the Bridgman, Michigan, area and need a gutter and roofing contractor you can trust, please reach out to us today, and we'll get started on your project.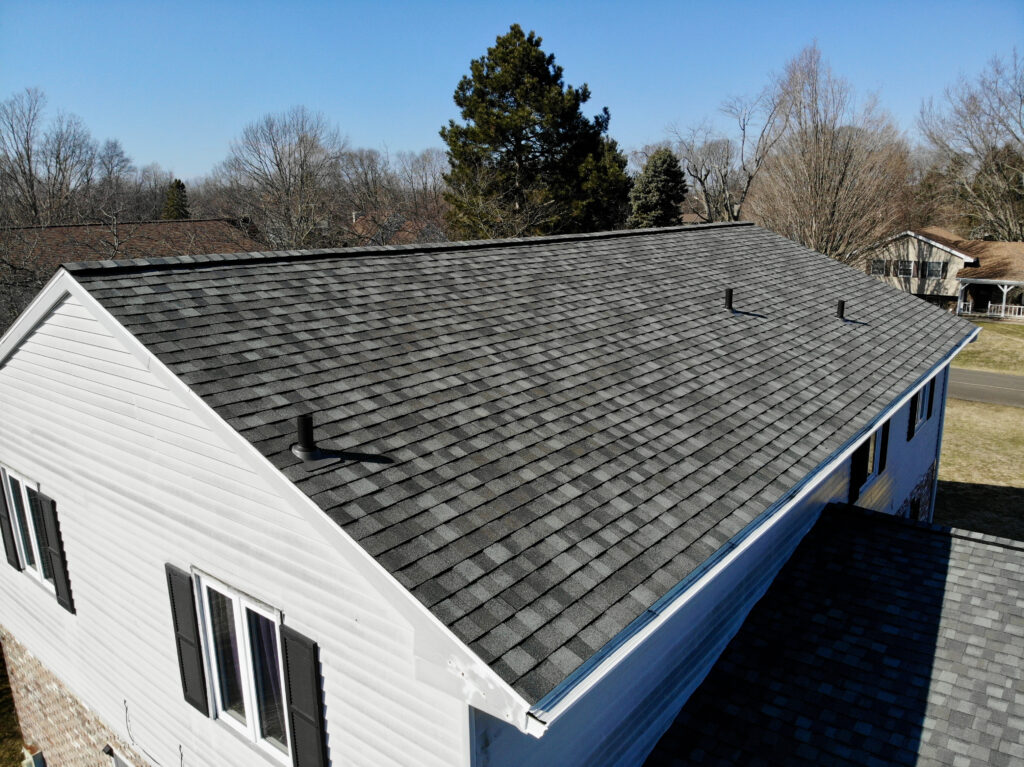 Read About Our Latest Installation
Testimonials
October 15th, 2015 by Bill Calkins
Working with roofing contractors can be interesting experience in that some roofers don't even bother getting on your roof to measure or inspect certain very difficult problem areas. Two of the other roofing estimates were several thousand dollars below Dennison's that have been in business for years. Having had a bad experience in the past with what is called a low-ball bidder and didn't want that to happen again. Mr. Dennison treated us with dignity and was respectful of our wishes. He work with us to make sure the entire process was easy by keeping us informed every step of the way.
September 24th, 2015 by Tim Modert
We were satisfied with the roof and gutter system Dennison Exterior Solutions & Gutter Topper installed on our vacation home. It was nice to have someone who's rating were unmatched in the area and who even though we don't live in the area full time was able to upload photos as the project was started and completed within a week's time. Thanks Mr. Dennison we were more than satisfied.
May 23rd, 2015 by Randy Baley
I hired Gutter Toppers to remove and replace my existing gutter system. Everything was installed in a timely and professional manner with attention to detail.
September 20th, 2014 by John Todd
We obtained 3 bids to have gutter guards installed on our home. We hired Gutter Toppers since the were very knowledgeable about what our goals were and as an architect I realized after inspecting their system it is by far the best system on the market.